/wp-content/uploads/2016/05/all-big.jpg
We Are About More Than Work
By improving the reach and reliability of access to electricity, we improve the quality of life in the markets we serve. We strive to be a good corporate citizen in each of the communities where we operate. This includes developing managerial and technical talent, having local partners, and investing in communities. In everything we do, we are guided by our shared values to put safety first, act with integrity, honor commitments, strive for excellence, and have fun through work.
That is why AES Jordan has invested heavily in major projects regarding corporate social responsibility. We get involved in solving local problems with our own resources – providing solar PV panels, solar water heaters, free medical camp and wheel chairs for disabled people.
The way AES manages its corporate social responsibility program demonstrates a high commitment to openness and dialogue with the local community aiming to improve quality of life. We want to be a good corporate citizen, responsible to the community and the environment.
Our business in Jordan is generally focused on three key areas to empower local communities – Safety & Environment, Education & Social and Culture Welfare. Projects we have led includes: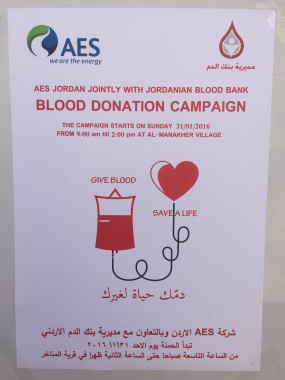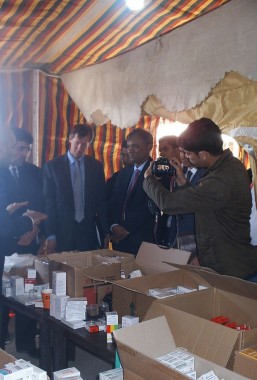 Reduce Carbon Footprint at Local community
Providing Solar Water Heaters for each house in Al Manakher.
Providing Solar PV Panels for each house in Al Manakher.
Education Support
Four scholarship every year for students of community.
Continues Supporting the village school by providing Repairs and maintenance for the building, stationary, internet and supporting special needs for students.
Health Care
Free medical camp serving the entire surrounding villages.
Providing Wheel Chairs for the disabled.
Community Support
Providing Jobs for the local communities.
Supplying blankets, heating devices and gas cylinders to Al Manakher village.
Providing furniture for Al Manakher village Mosque.
Providing food boxes for needed people from the local communities.