AES Jordan is owned by AES Corporation, Mitsui & Nebras
The AES Corporation
The AES Corporation (NYSE: AES) is a Fortune 200 global power company. We provide affordable, sustainable energy to 15 countries through our diverse portfolio of distribution businesses as well as thermal and renewable generation facilities. Our workforce of is committed to operational excellence and meeting the world's changing power needs. Our 2017 revenues were $11 billion and we own and manage $33 billion in total assets. To learn more, please visit www.aes.com. Follow AES on Twitter @TheAESCorp.www.aes.com.AES are dedicated to improving the lives of its customers by leveraging the energy solutions that encompass a broad range of technologies and fuel types, including coal, diesel, gas, oil, pet coke and renewables. AES people share a passion to help meet the world's current and increasing energy needs, while providing communities and countries the opportunity for economic growth due to the availability of reliable, affordable electric power.
Mitsui & Co., Ltd.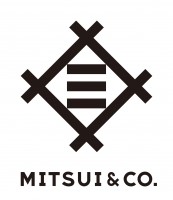 Utilizing the global operating locations, network and information resources, Mitsui is multilaterally pursuing business that ranges from product sales, worldwide logistics and financing, through to the development of major international infrastructure and other projects in the following fields: Iron & Steel Products, Mineral & Metal Resources, Infrastructure Projects, Integrated Transportation Systems, Chemicals, Energy, Food, Food & Retail Management, Healthcare & Service, Consumer Business, IT & Communication Business, Corporate Development Business.
www.mitsui.com/jp/en/index.html
Nebras Power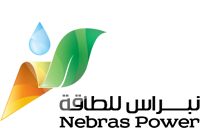 Nebras is a dynamic energy company headquartered in Doha, Qatar.
Nebras Power seeks to be on the verge of becoming one of the leading corporations, with profitable investments in the utility sector, particularly focusing on Power & Water and different sources of energy. The company is driven by the confidence and experience of a joint partnership between Qatar Electricity & Water Co., Qatar Petroleum International, and Qatar Holding.
Nebras Power has been established to invest in feasible and profitable large-scale power & water projects around the world. Nebras seek to expand the range of its services, and provide complete solutions for establishment of new LNG handling facilities, Water Treatment Plants, Fuel sourcing and supply ventures, making Nebras a significant player in the MENA region, South East Asia, Europe, and beyond.